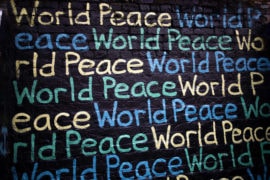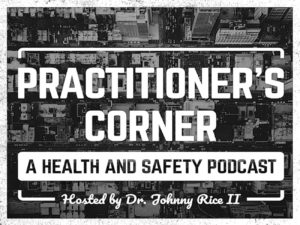 Welcome to The Practitioner's Corner, a podcast dedicated to health, safety and social justice. I am your host, Dr. Johnny Rice II.
My goal for this podcast is to promote and amplify inspirational testimonies and provide empowering information and resources that can reach a diverse audience of people from all different phases and walks of life. I foresee having authors and writers of all different types of genres share their knowledge, research or insights on a range of health and safety topics that are relevant and insightful.
As for me, I have 20 plus years working in the non-profit governmental and academic sectors. I taught as adjunct faculty at a couple different universities. I'm currently an assistant professor for criminal justice. Prior to teaching, I was also the senior program associate for the Vera Institute of justice, history criminal justice organization in New York City. My practice based experience comes from living in Baltimore. I worked with children and families as an addiction counselor. I taught offenders in a correctional setting. I also worked at the Center for Urban Families. Find out more about me in this episode.
The hope I have for the podcast is to be able to provide a vehicle to introduce emerging work and efforts as well as address key things that relate to healthy, safety and social justice.
Key Points
Introduction and intentions for this podcast
Learn about me, Host, Dr. Johnny Rice II
Show Notes
Why I started this podcast (2:00)

Being fearless (4:04)

Aim of podcast (6:30)

My background (7:44)
Quotables
"It's not equal giving but equal sacrifice."
"Everyone has something to give regardless of what place you might be in society, in life…."
"It's not about perfection, it's about best effort."
Subscribe to podcast in Itunes:  Practitioner's Corner
Subscribe to podcast in YouTube: Practitioner's Corner
Follow Us at:
   Blog: www.drjohnnyrice.com
   Medium:  https://medium.com/@jriceii
  Facebook: https://www.facebook.com/drjohnnyrice/
   Twitter: https://twitter.com/drjrice2
   Youtube: Dr. Rice at Youtube
    Linkedin:  https://www.linkedin.com/in/johnnyriceii
   Instagram: https://www.instagram.com/drjrice2/
   Google+: https://plus.google.com/+DrjohnnyriceiiSJV
   Pinterest: https://www.pinterest.com/drrice2/
   Vimeo: Dr. Rice@Vimeo
Podcast Sponsor:
  Email: info@sjvllc.com
  Website: http://www.socialjusticeventures.com
  Biz Community: Alignable
  Phone: 1-800-617-0489
Picture Art Credit: